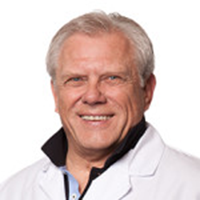 Dr. William Siemiazko, was born and raised in a small textile town in upstate New York, he attended the State University of NY at Cortland where he received a bachelor's degree in science and became a high school science teacher in Buffalo, NY.
While teaching he applied to the University of Buffalo Dental School where he received a degree of Doctor of Dental Surgery.
Graduating from dental school he entered the Navy as a dentist with the US Marines at Camp Lejeune, NC during the Vietnam war. As the Vietnam war was winding down and no longer a reason for him to deploy, he was transferred to New London, Ct.
After his Navy tour was over, he stayed in Ct opening his practice in a small town on the Connecticut River, a place called Essex, CT. After 10 years of private practice, he sold his practice and rejoined the navy. Left the Navy after 5 years and decided to try some other business ventures ending up working for the Mashantucket Pequot Tribe, one of the first native casinos, as director of the Mashantucket Pequot Dental Plan, a self-funded plan for 13,000 employees of the Foxwood Casino in Connecticut.
Nine years later an opportunity to develop a small dental group called Northeast Dental came along and he decided this was an opportunity to get involved with a new trend in dentistry, the Corporate practice, after three years this company was sold to Bright now and he moved on to Aspen Dental, which at the time was a fledgling dental corporate practice, as dental director.
Leaving Aspen and moving to Santa Fe he joined Perfect Teeth as a practitioner for five years, then Pacific Dental Services for five more years and now is with a new startup group called Sun Health Management.